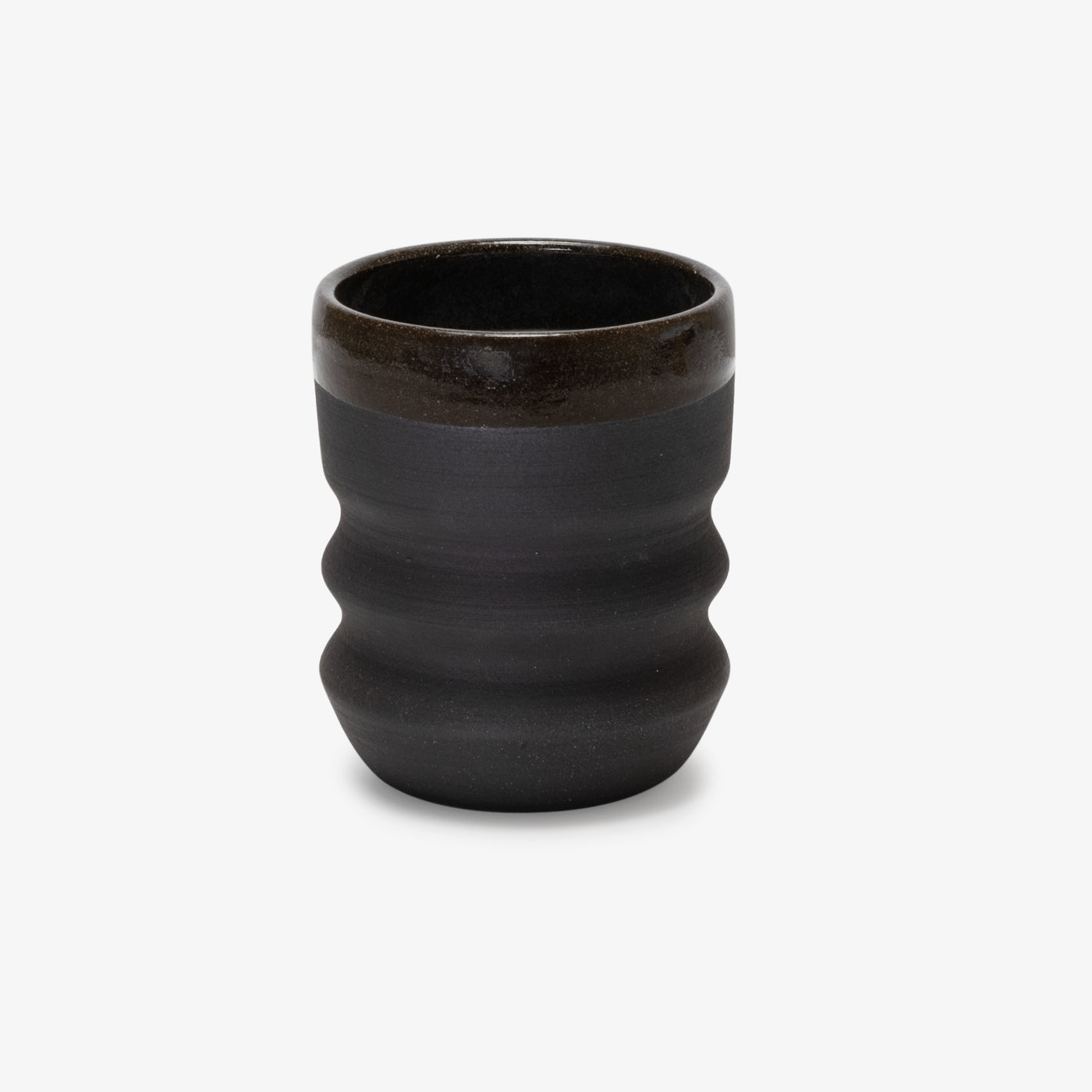 In Practice Tumbler Candle: Charcoal
$0
This candle is a special collaboration between Penrose Candles and In Practice.
The beautiful, handcrafted tumbler is perfect for morning coffee and designed with a glazed rim and rippled sides for happy sipping and cozy holding. Made with high-quality stoneware and certified food safe with a lead-free glaze. Every piece is oven, microwave and dishwasher safe.
Select a fragrance from our signature collection and exclusive limited edition scent, Alpenglow using the menu below.
Approx. 3.5" x  3.5" x 4", 11 oz
scroll for more details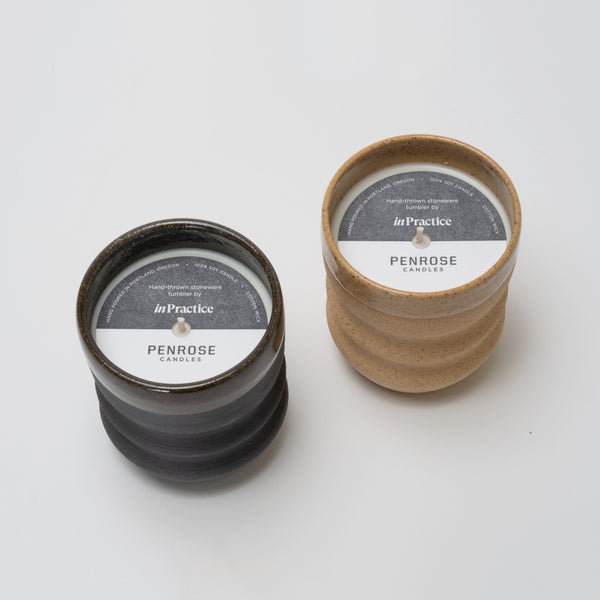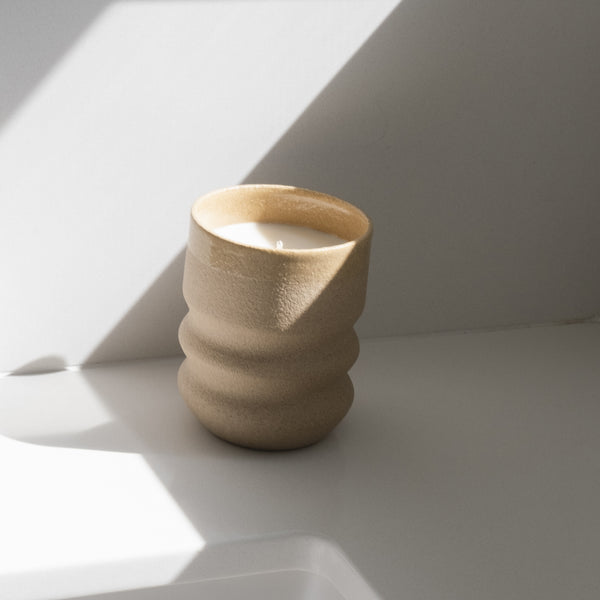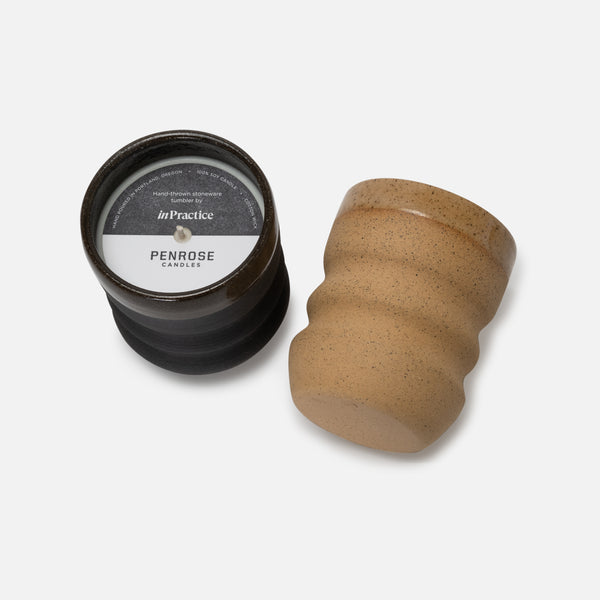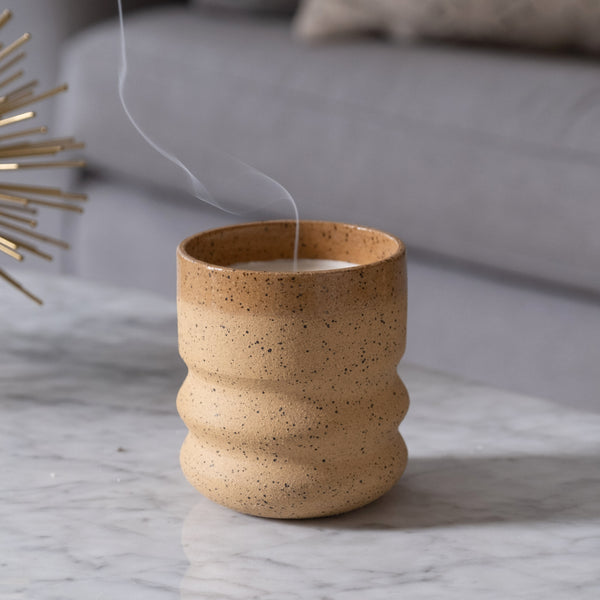 Origin

Hand blended and poured by Penrose Candles in Portland, Oregon.

Notes

This modern ceramic candle has a wood wick that crackles while burning and includes a beautiful walnut lid for storage and reusability. After the wax is gone, repurpose the jar as a planter, coffee mug, or as an organizer for small items.

Ingredients

Natural USA-grown soy wax
Fine fragrances and essential oils
Crackling wood wick
Vegan and phthalate-free

Size
More from this collection