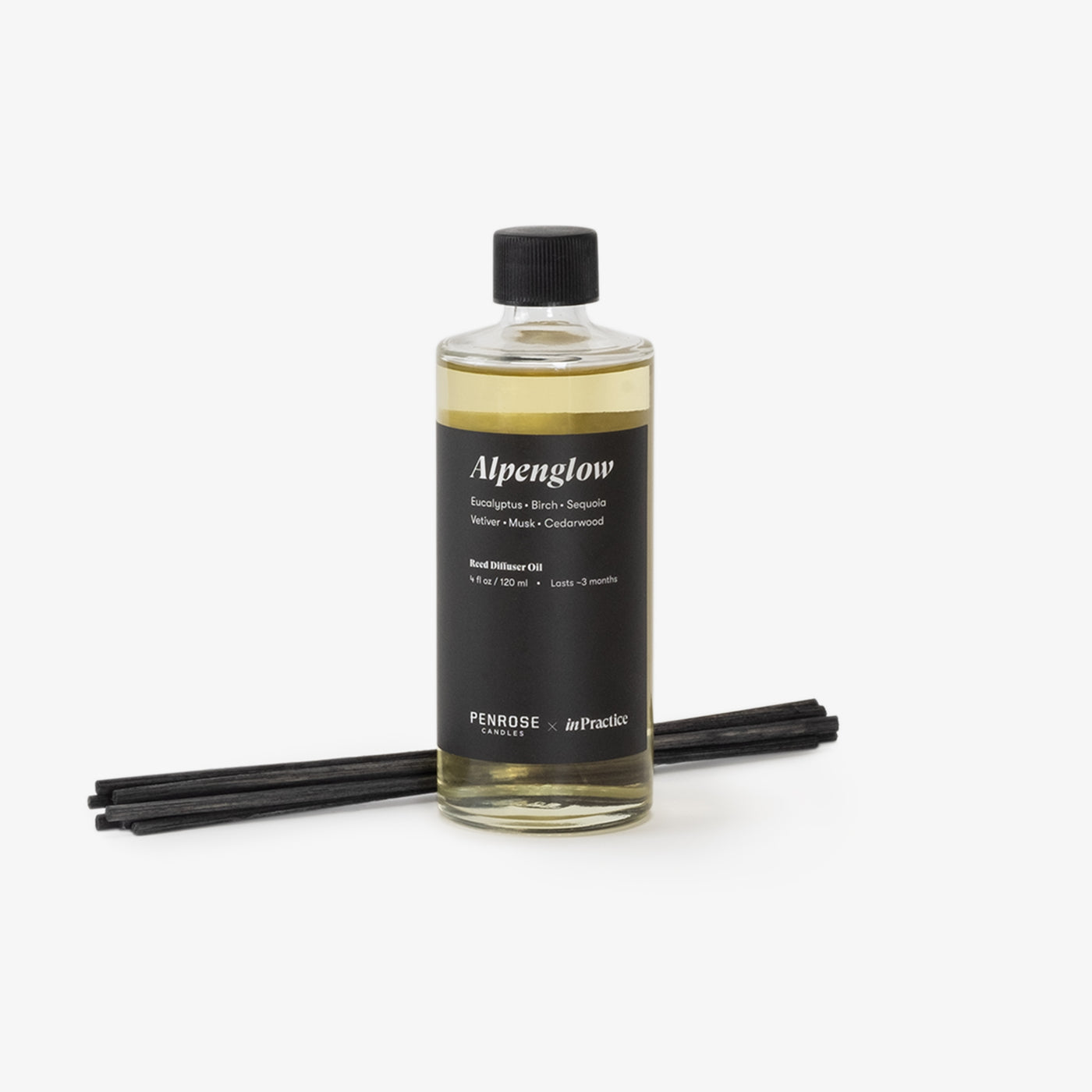 Alpenglow Reed Diffuser Oil (Refill)
$0
A frosted alpine forest; warm rays of musk and vetiver.
Eucalyptus + Birch + Sequoia + Vetiver + Musk + Cedar
This fragrance is a special collaboration between Penrose Candles and In Practice. Reed diffuser oil is designed to slowly evaporate through natural reeds and steadily release fragrance into the air. Use 2 oz of oil with 5–7 reeds, depending on desired strength. Flip reeds once per week to maximize scent throw.
Comes with 7 natural reeds.
scroll for more details
Origin

Oil hand-blended by Penrose Candles in Portland, Oregon.
Ceramic form hand-thrown by In Practice in Portland, Oregon

Notes

We recommend using ~2oz of diffuser oil at a time with 5—7 reeds depending on desired strength. The included 4oz bottle will last approximately 3 months. Flip reeds once per week to maximize scent throw.

Ingredients

Food safe, lead-free ceramic
Fine fragrance and essential oils in reed diffuser base
Rattan reeds (dyed black)

Size

~2.5"(d) x 2.75"(h)
Set includes seven 7" reeds
More from this collection