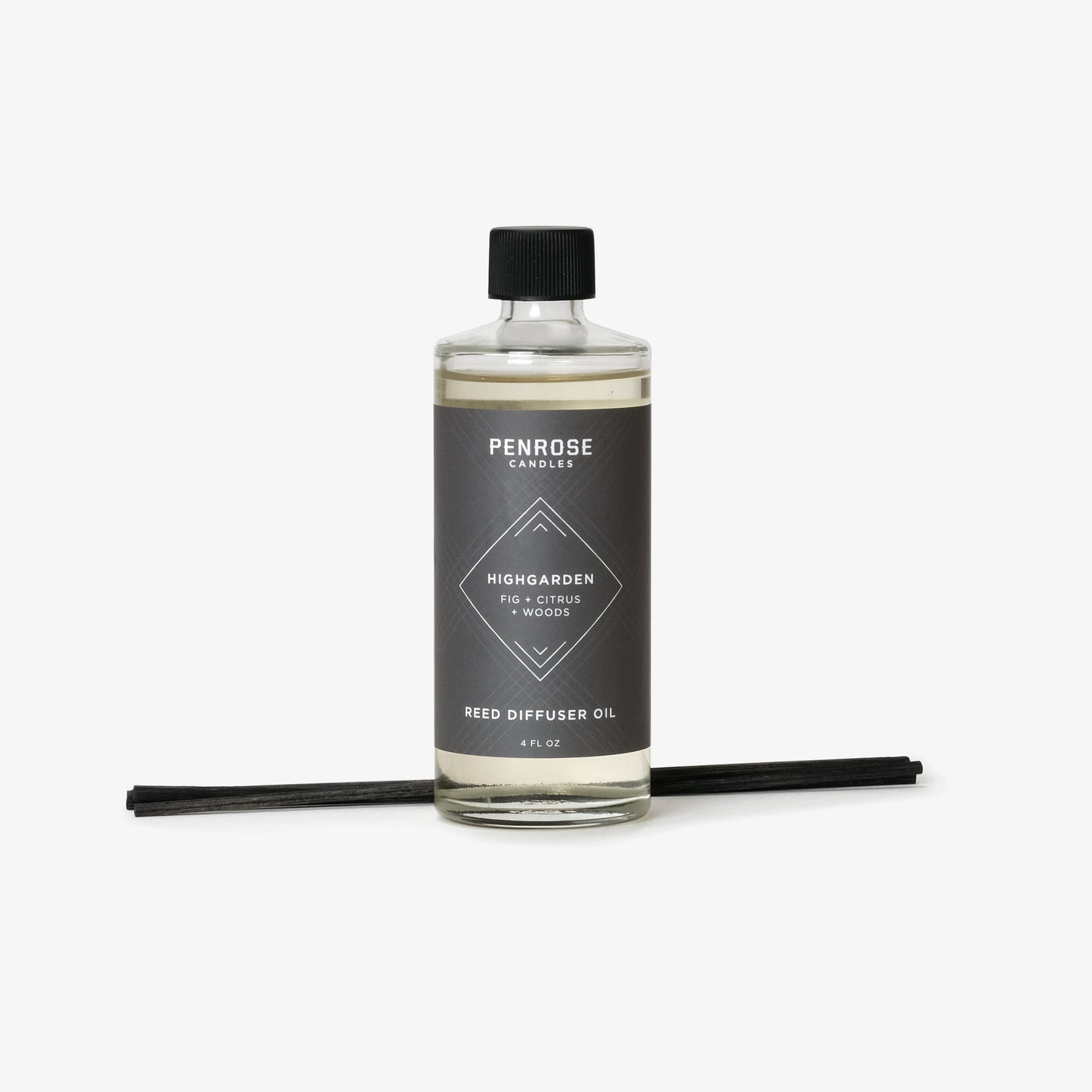 Highgarden Reed Diffuser Oil (Refill)
$0
Scents of fresh figs and citrus; majestic evergreens rise with the morning mist.
FIG + LEMON CITRUS + BIRCH WOOD
Reed diffuser oil is designed to slowly evaporate through natural reeds and steadily release fragrance into the air. Use diffuser oil with 5–7 reeds, depending on desired strength. Flip reeds once per week to maximize scent throw.
Comes with 7 natural reeds.
scroll for more details
Origin

Oil hand-blended by Penrose Candles in Portland, Oregon.
Ceramic form hand-thrown by In Practice in Portland, Oregon

Notes

We recommend using ~2oz of diffuser oil at a time with 5—7 reeds depending on desired strength. The included 4oz bottle will last approximately 3 months. Flip reeds once per week to maximize scent throw.

Ingredients

Food safe, lead-free ceramic
Fine fragrance and essential oils in reed diffuser base
Rattan reeds (dyed black)

Size

~2.5"(d) x 2.75"(h)
Set includes seven 7" reeds
More from this collection